Estalky IP68 Design Android Poc Radio E966P with NFC, google service,volte ,BT,WIFI,GPS
Estalky E966P is IP68 design based on android OS, support google service. it
is the ideal poc device to boost your team effectiveness with supporting different management application. it is a radio design with smart phone function. users do not need to change their daily habit to use a PTT radio.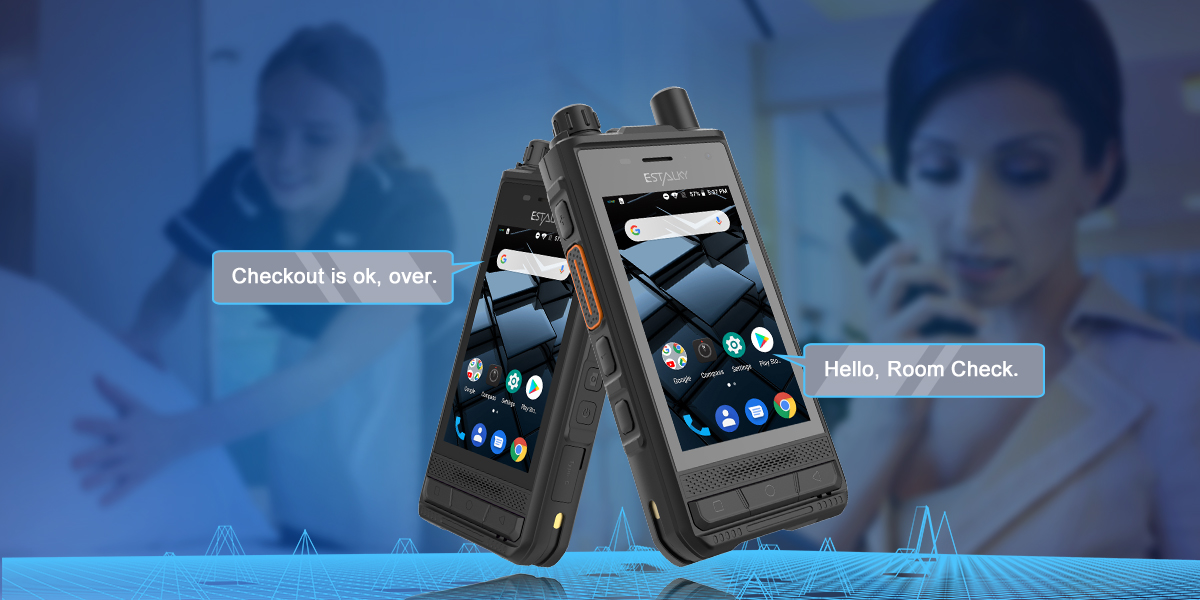 Estalky E966P, android based IP68 Design 4 inch Poc radio with external body camera, 120 viewing angle, even in dark environment, it can capturing picture or video very clear. Push to talk communication and video capturing can be done at the same time,No delay ,it has been deployed successfully in police station and ambulance service area.


Estalky E966P 4 inch size Poc radio have got CE.FCC.MIL-810-G and IP68 certification. Canada IC certification are under the way to finish. quality is always our first priority for deploy device to public security,ambulance,government,high tech park.....
Accept customized OEM brand and customized SW service.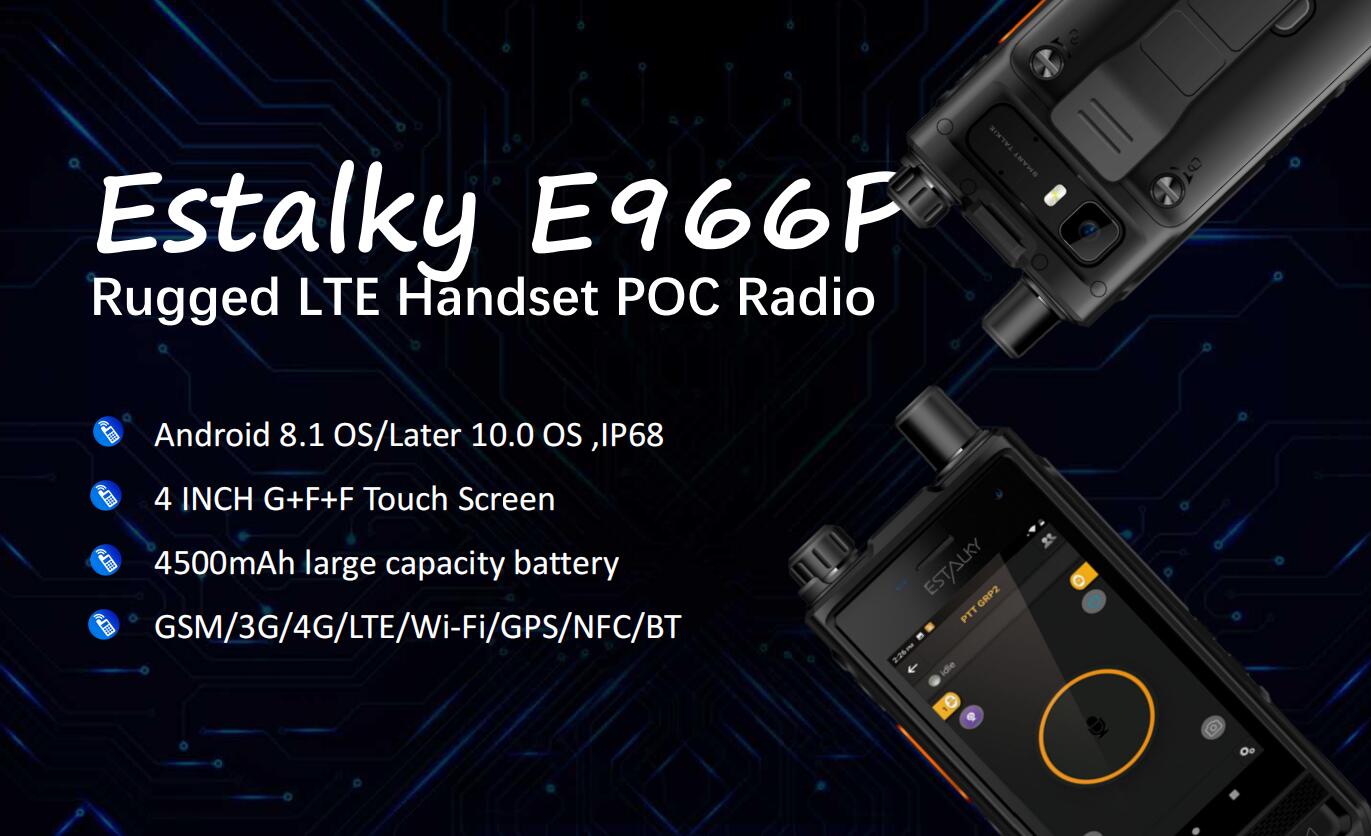 E966P android Poc radio have complete accessories based on variou area.