Estalky new release 4g lte mobile radio , 5W Speaker ,support DMR function, android system
Other features include the external DMR/LTE antenna for better signal, and external Hand mic interface,support Digital hand microphones.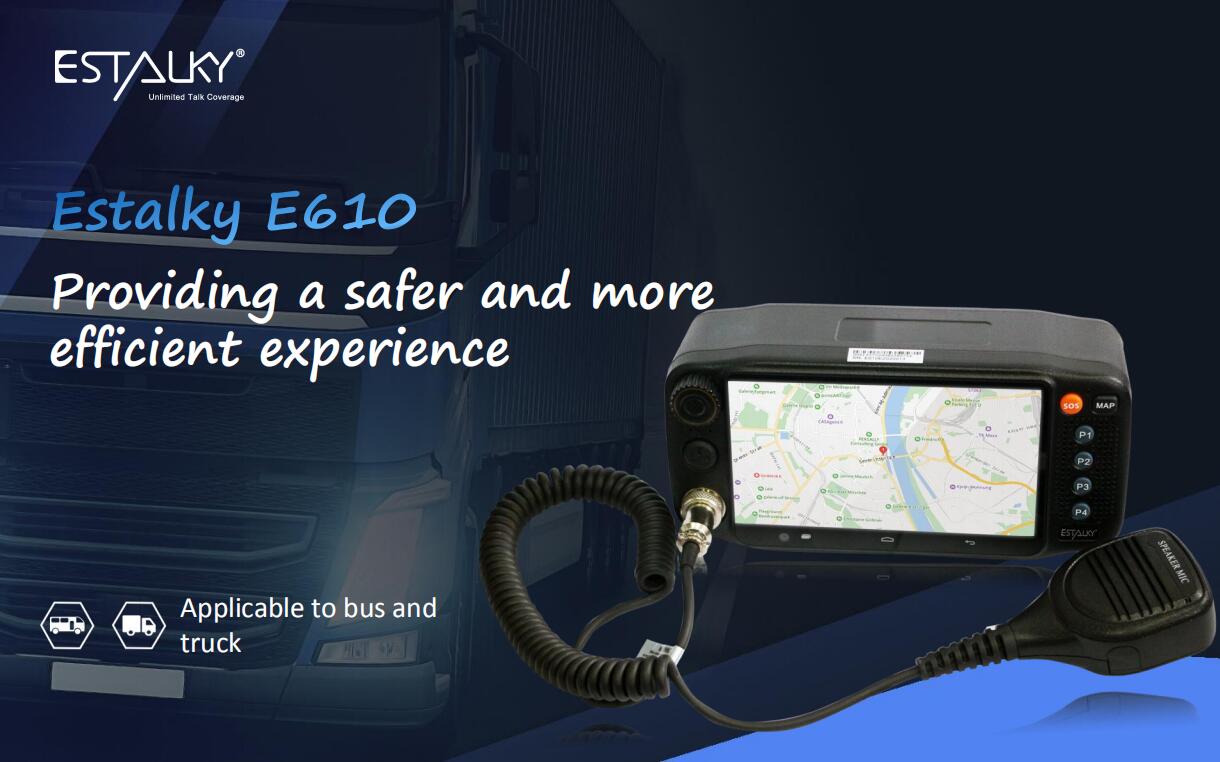 E610 Car radio give end users and channel partner flexiable selection based on user's request. it can add DMR (UHF) , or simply a rugged 4g lte mobile radio for taxi ,driver, fleet group.trunking and logistic car fleet.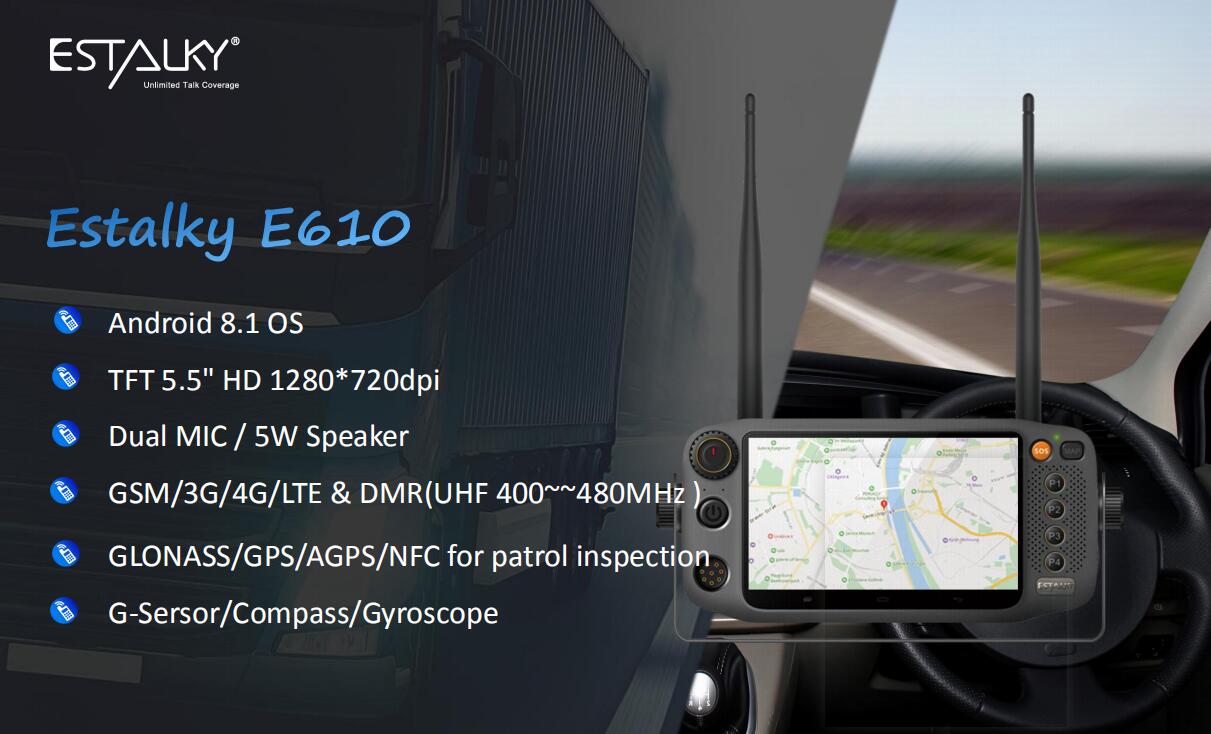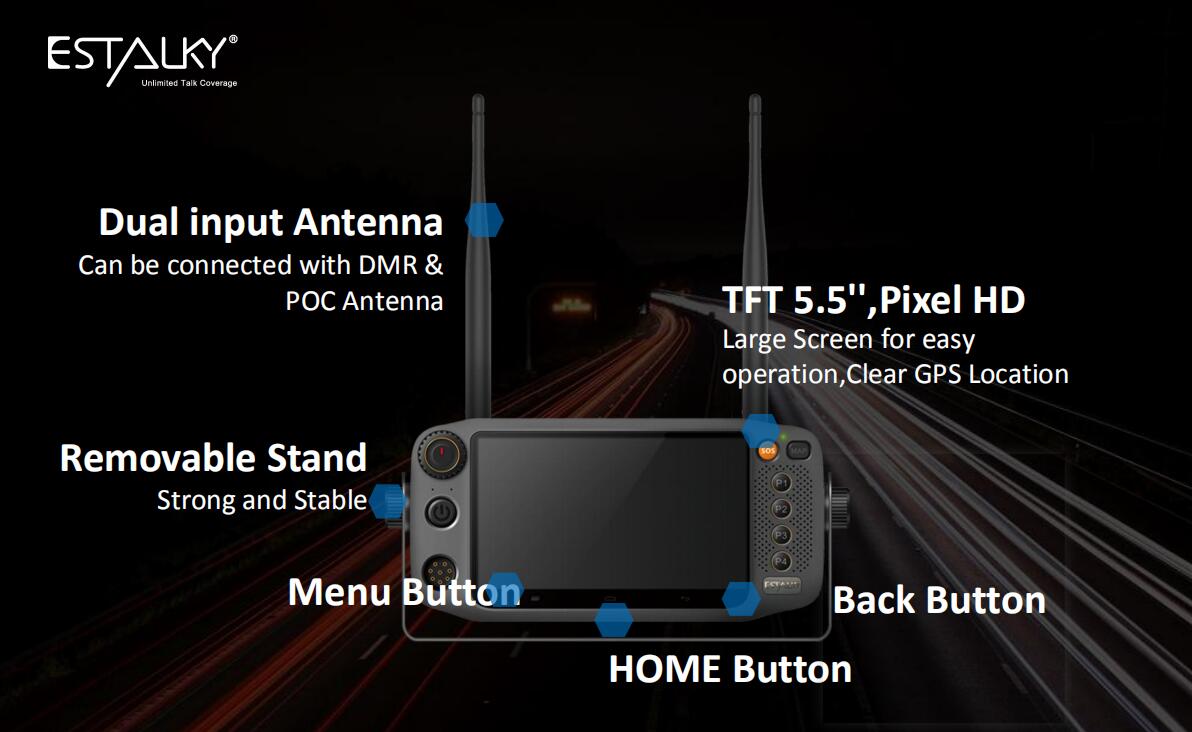 E610 Standard accessories.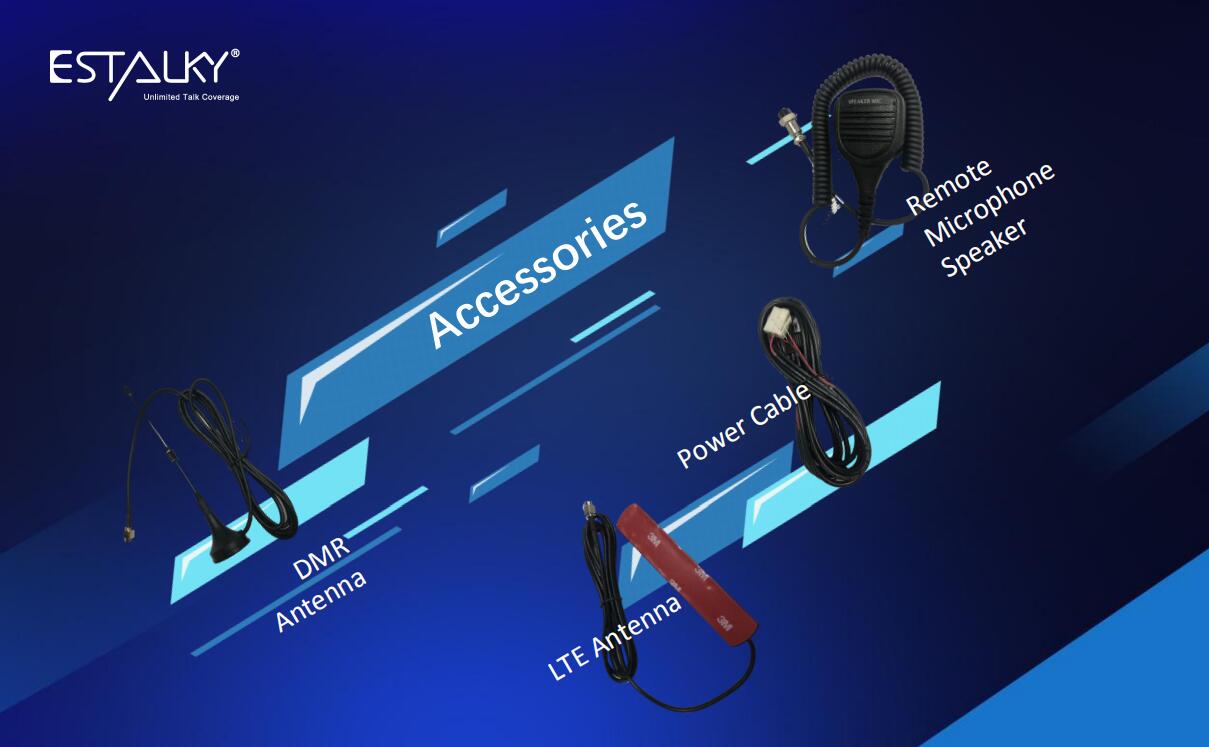 applicated area